"Love Telma" Mural by Oahu Artist's": Niki & KIF Creative Director Ken N.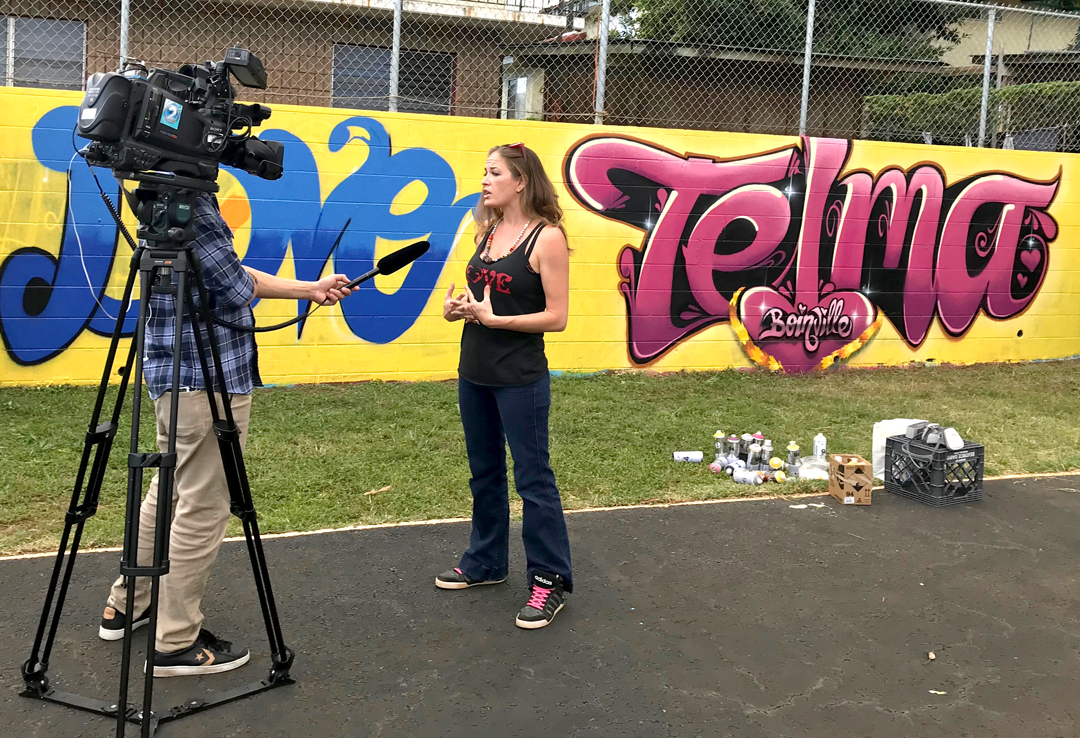 On Sunday, December 17th the Directors of our company, Keep It Flowing, wanted to send aloha to the victim's family who lost their beloved wife and mother Telma Boinville to an act of senseless violence. Telma was a victim of a drug related attack on the North Shore of Oahu, Hawai'i. Our biggest motivation for wanting to get involved in this project is that our Director of Development Laycie Love is a native to the North Shore of Oahu. She attended the candlelight vigil, which was held on the day after the tragedy. Laycie commented, "I was literally a few blocks away from the crime scene as it was happening, this hit too close to home, something must be done". Creative Director Ken Nishimura states, " This kind of tragic events is not acceptable in our or any community, action must be taken'.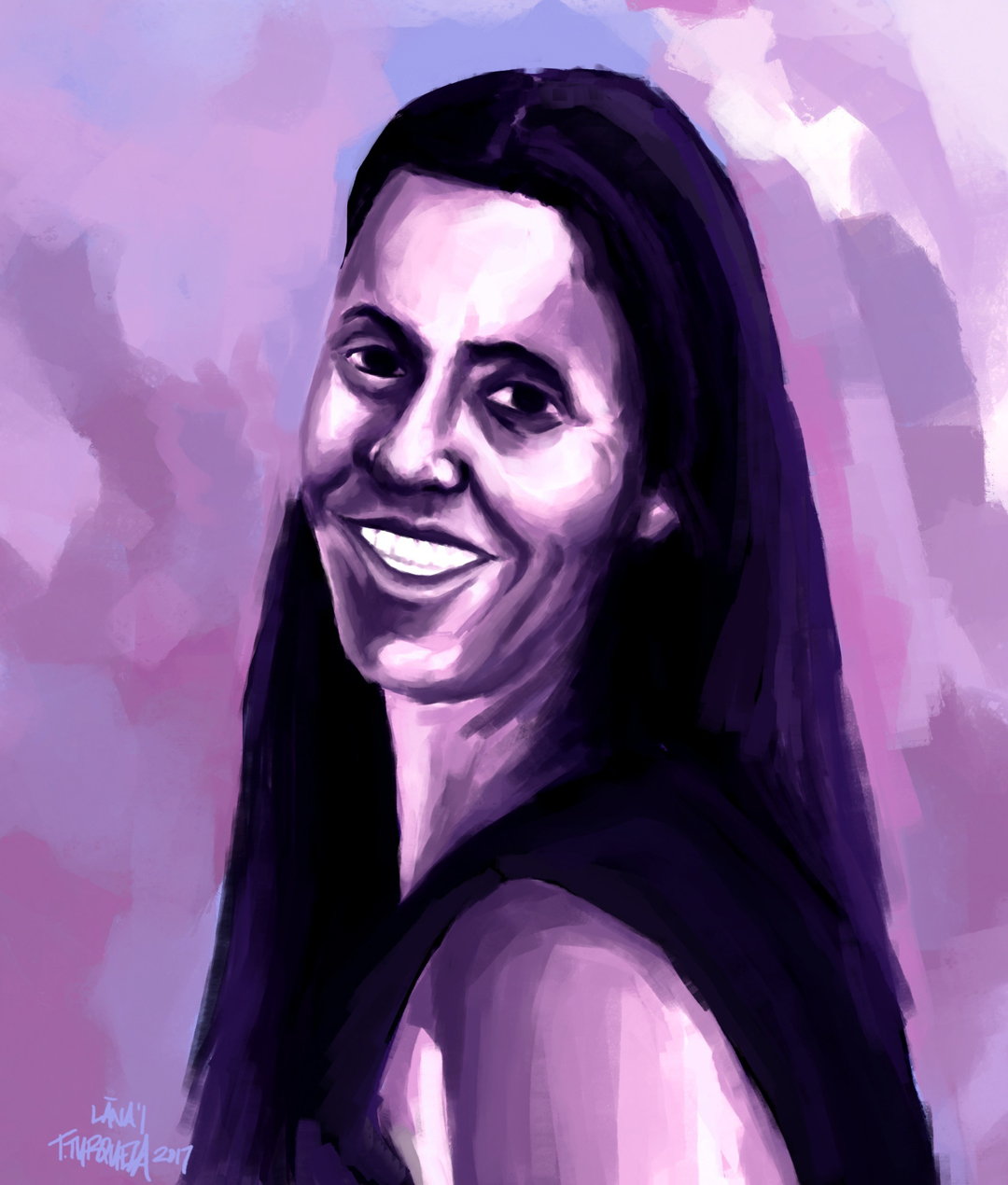 Telma portrait by Lānaʻi :
Telma Piece by Maui Artist: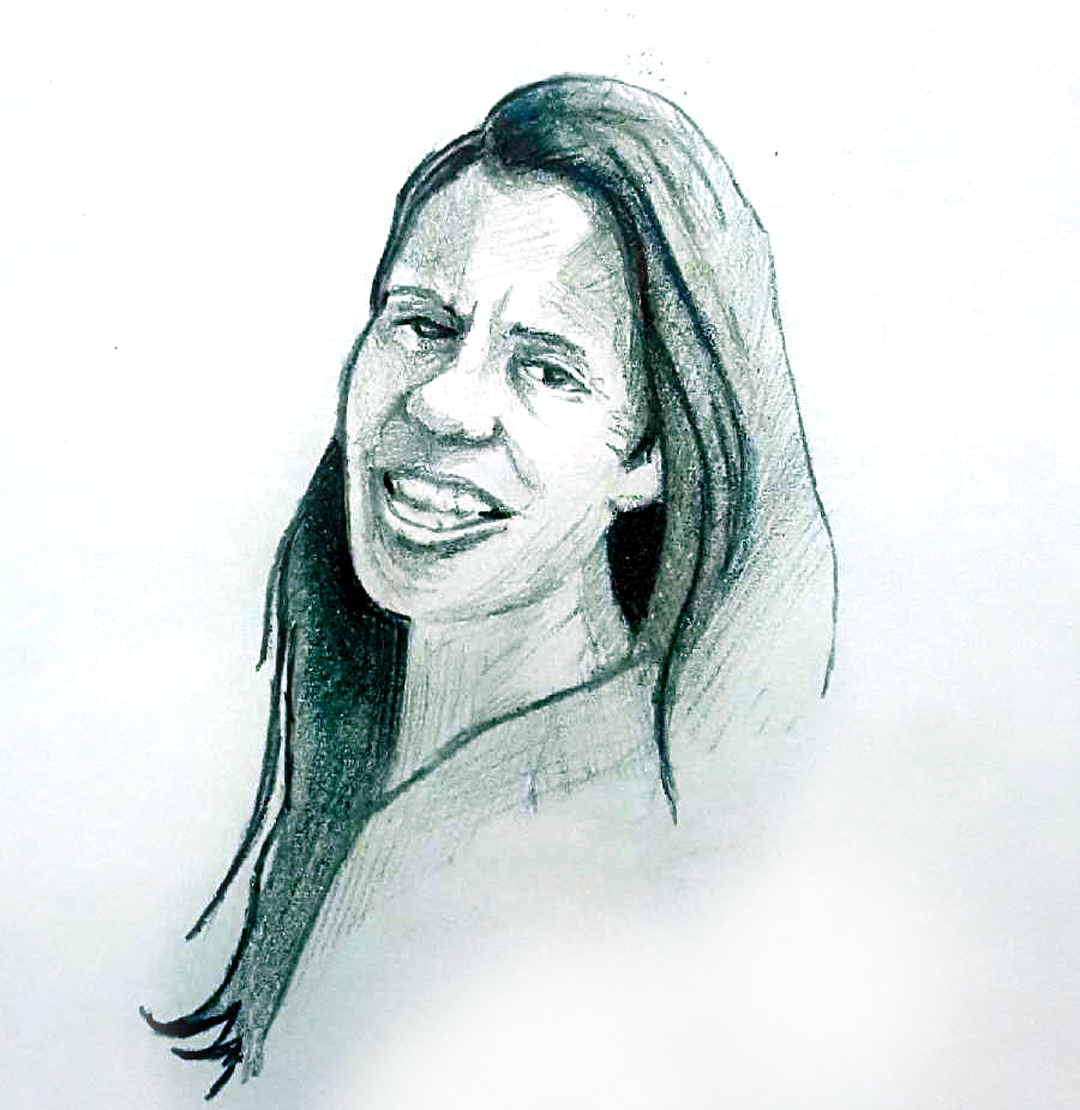 Portrait by Las Vegas Artist: Tim Ward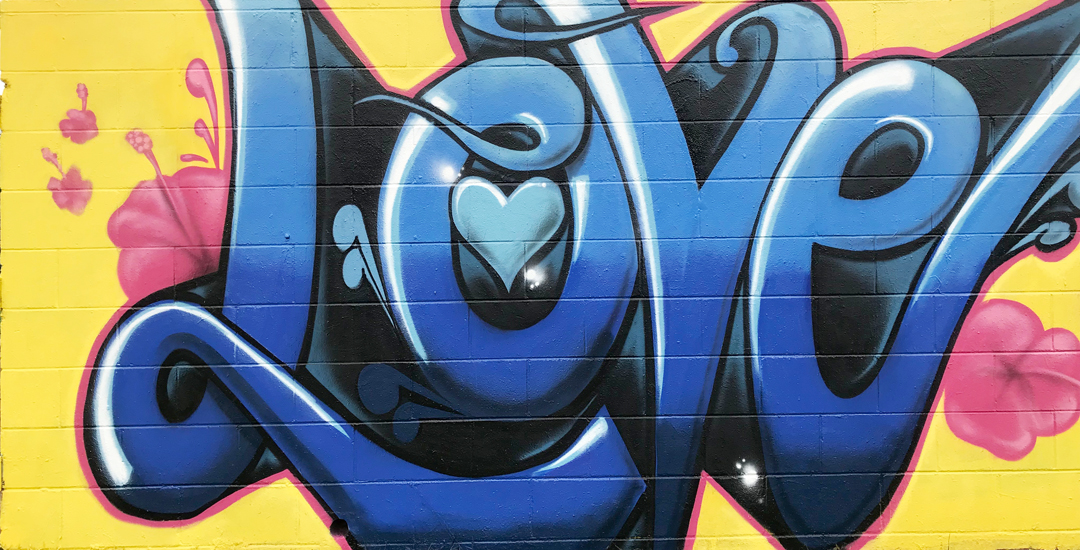 "Love" Piece by Oahu Artist: Niki Kealoha

"Telma" Piece by Oahu Artist & Keep It Flowing Creative Director: Ken N.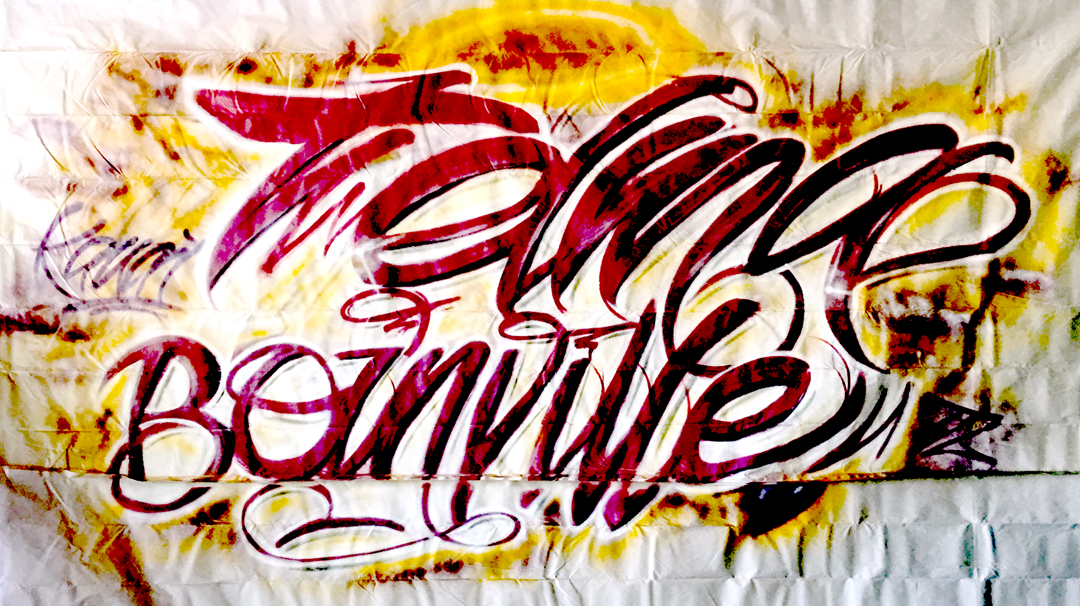 "Telma Boinville" Piece by Kaua'i Artist: Trysen Kaneshige
Keep it Flowing has a history of collaborating with drug prevention organizations such as Hawaii Meth Project, Coalition of a Drug Free Hawai'i and is currently preparing for an anti-drug mural campaign in February of 2018 in collaboration with the Attorney Generals Office and Adult Friends for Youth. The idea of networking with other artists around the State, was to produce a commemorative piece of art to present to the Emery family as well as our community. We reached out to KHON2 to see if they were interested in sharing this movement and they agreed to come out and document the mural that was being painted on Oahu by Ken, our Creative Director.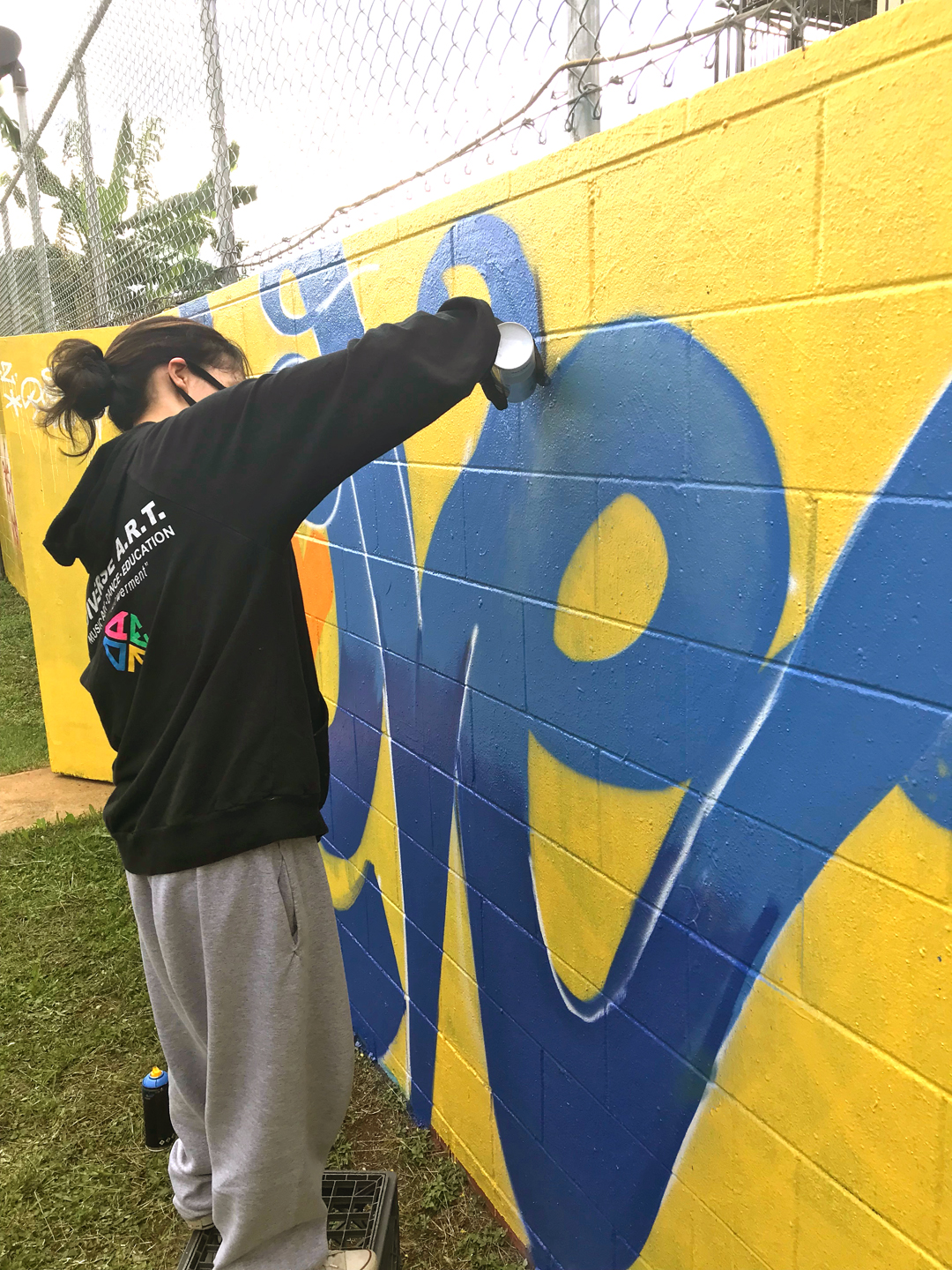 Our purpose for becoming actively involved with this movement was to spread aloha to the victim's family and our community. This event has shaken up communities on all islands. Thanks to KHON2 and our direct connection to the Emery family, we were able to share love and hope as well as the art donated by artists from Maui, LānaʻI, Kaua'i, Las Vegas and Oahu. After watching local TV news KHON2 and hearing the wise words of Haleiwa native Alika Bajo, our actions were affirmed into helping to restore aloha. Alika spoke to reporters saying "Too many times people turn a blind eye, that's not me or that has nothing to do with me so I don't want to get involved, but sometimes we should get involved".
In the near future, Keep it Flowing will be focusing on collaborating with youth organizations, schools and city officials to share the message of drug prevention awareness statewide. Please contact us if you would like to kokua.
Mahalo nui to Mark of Instagram account @meanhawaii for all your kokua
Keep it Flowing Instagram: @keepitflowing