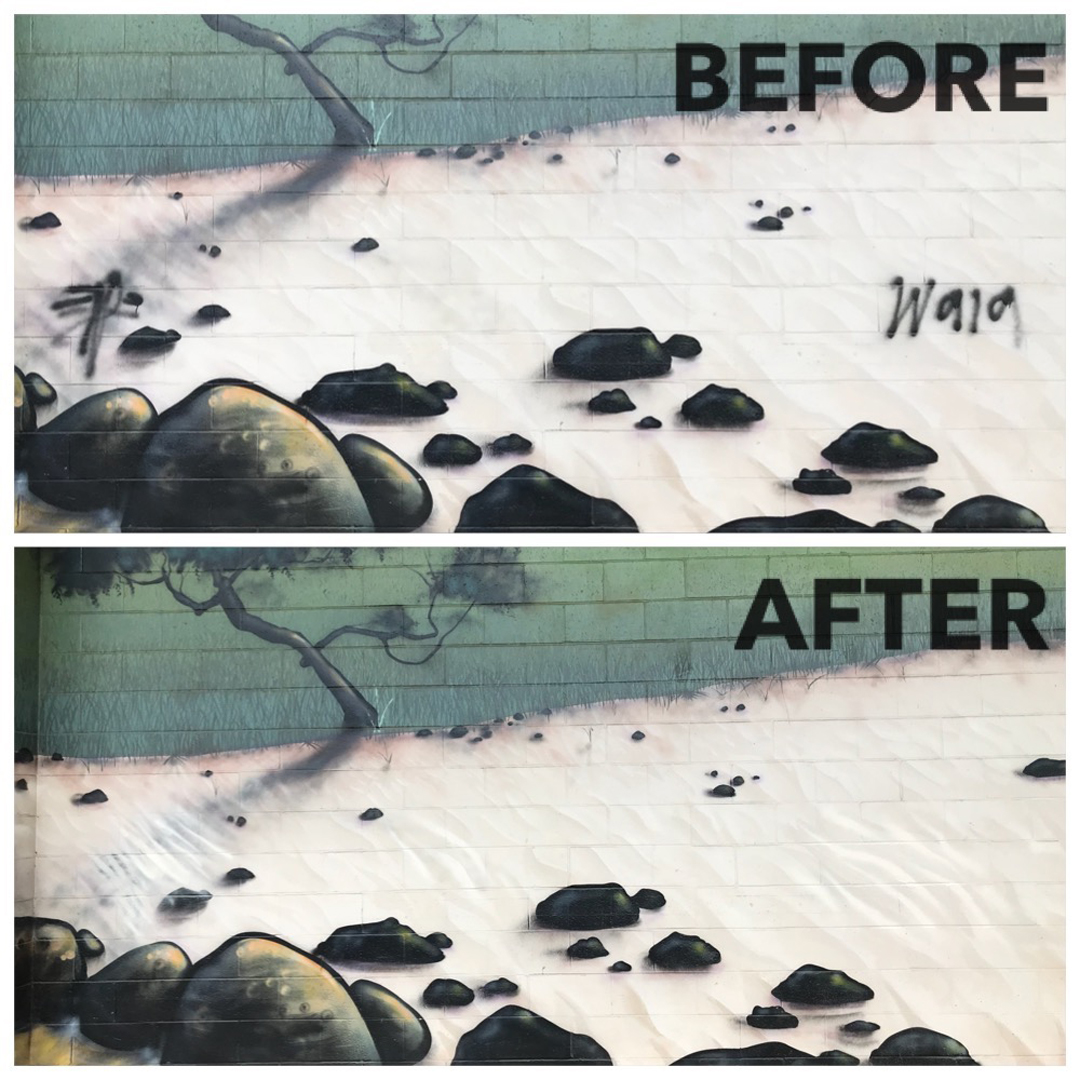 Nanakuli Supermarket-NS mural restoration February 1, 2017 with Hawaii State Legislature and District Representative Andria Tupola and Miss Diamond Head, Hawaii Miss Leticia Fierro.
Up keeping a mural is just as important as painting it! Co-organizer Mrs. Tupola, of the NS mural project, contacted us and advised us of the vandalism that occurred.
Andria is a very active representative and has an amazing amount of love and support from the Nanakuli community.
We also contacted one of our affiliates who also is active in Nanakuli, Miss Diamondhead Hawaii, Miss Leticia "Letty" Fierro to join us in repairing the small damage caused to the mural.  Letty gives back to her city through her positive outreach and is most know for her "Help the Keiki Annual Toy Drive".
After repairing the mural we collectively wanted to add a little more value to the mural and we decided to paint several more fishes on the west facing side (underwater scene) of the mural.