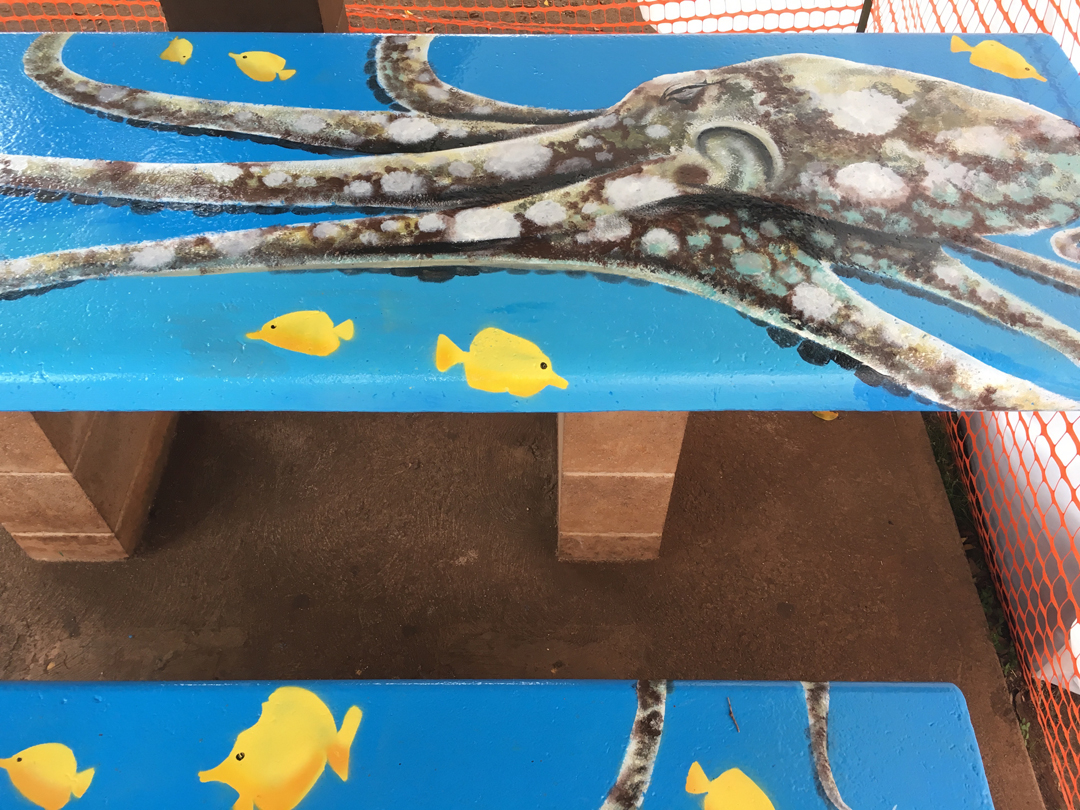 Keep it Flowing and West District Supervisor of Maui County, Danae Marin have grown a great partnership when it comes to art and the youth and community of Lahaina, Maui for the past 5 years. In April of 2016, Creative Director Ken Nishimura was contacted by Danae to consult the district of Lahaina regarding vandalism at the skate park. Vandals were entering the park late night and writing profanity on all tables and benches within the facility and was seeking our advice for a permanent solution.
Link to Lahaina Skate Park: graffiti abatement project:
Lahaina Skate Park has not been vandalized since we painted art on all tables and benches and serves as graffiti abatement for the community.
One year later, Danae and our company agreed to expand the model to a public beach area and decide on Hanakao'o Beach, Maui as the location. The intent of the project was to replicate the ocean theme we painted at Lahaina Skate Park. Keep it Flowing invited artist Trysen Kaneshige, a 7 year student of our art mentorship program, to paint 5 concrete tables and benches with our team.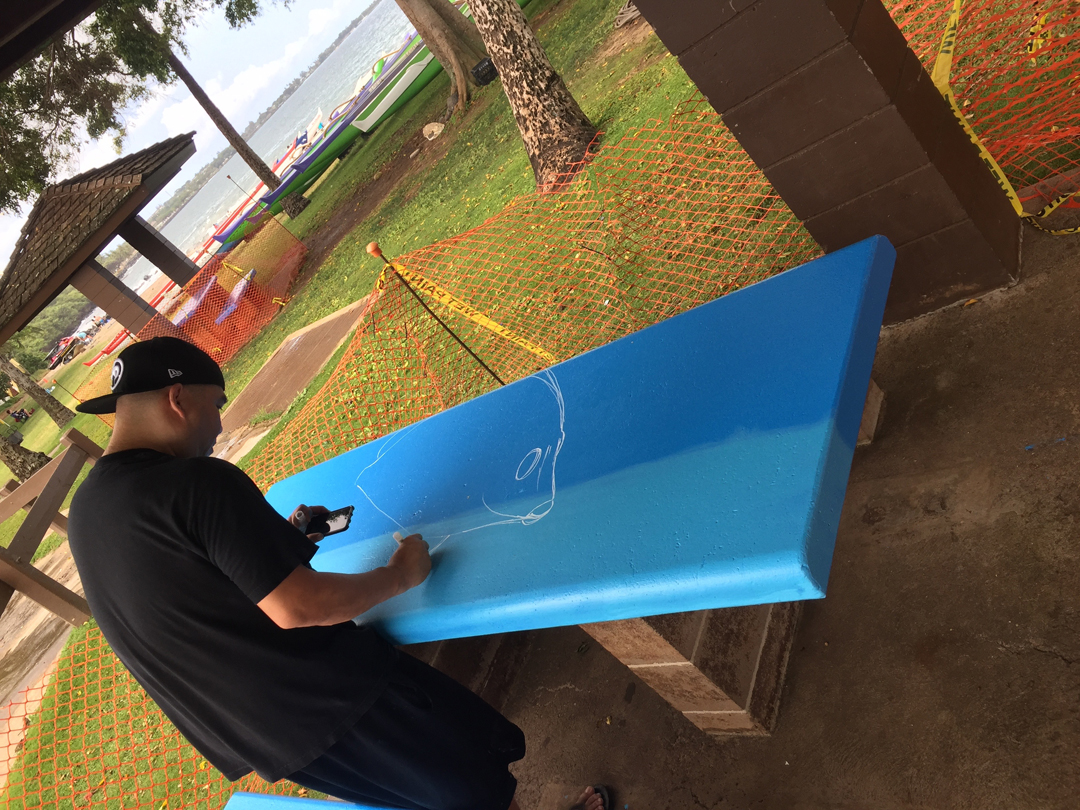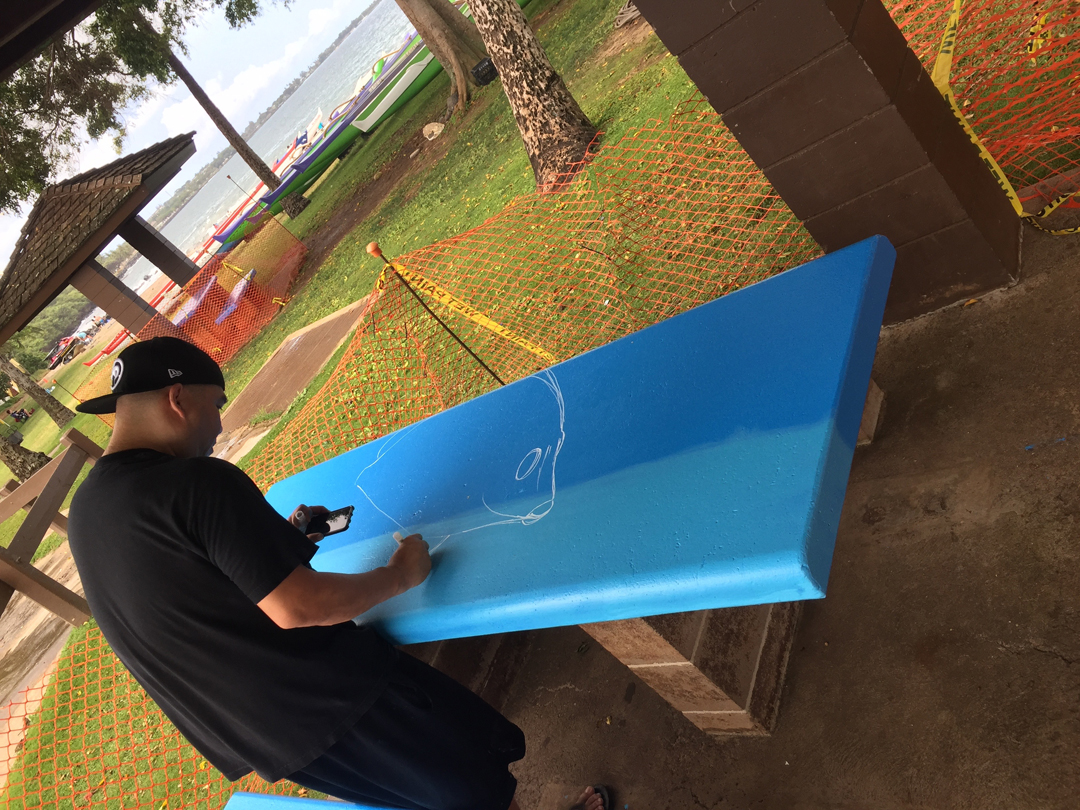 The theme of the project immediately resonated with the community and Lahaina Canoe Club and response was extremely positive! The completed artwork is treated with a special thick UV clear coating that protects the artwork from vandalism for long term sustainability.
https://www.mauicounty.gov/Facilities/Facility/Details/171
Mahalo Nui Loa Grand Wailea, Waldorf Astoria® for supporting our community based project!