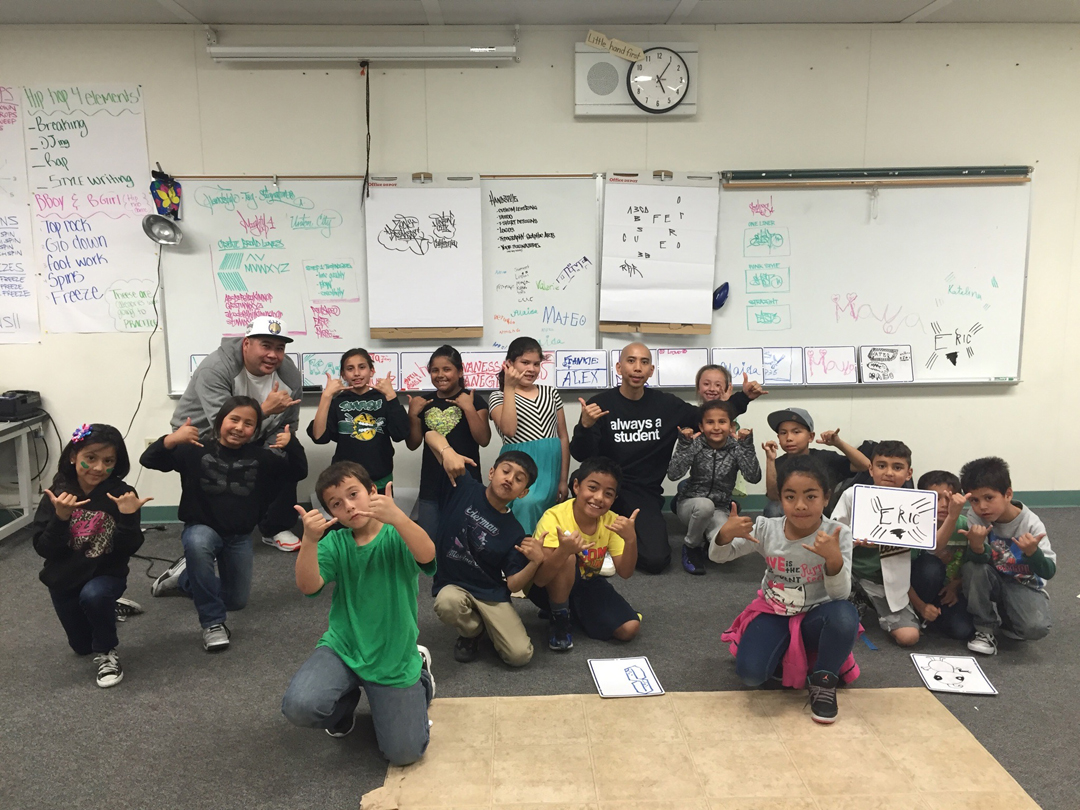 In March of 2016, Creative Director Ken "East3" Nishimura, was invited to Union City, California by educator and Executive Director of Mighty 4 a 501(c)3, Paul Ruma to host an urban calligraphy workshop for Searles Elementary. The workshop focused on the origins of urban calligraphy and how it is commercially viable.
Ken started his class sharing his history as an artist and designer then explaining a career in graphic design and how his style of penmanship enhanced his career. The workshop then proceeded into sharing calligraphy and chisel tip pan techniques. The youth were then encouraged to create their own interpretation of calligraphy by writing their name on erasable boards and wet erase markers.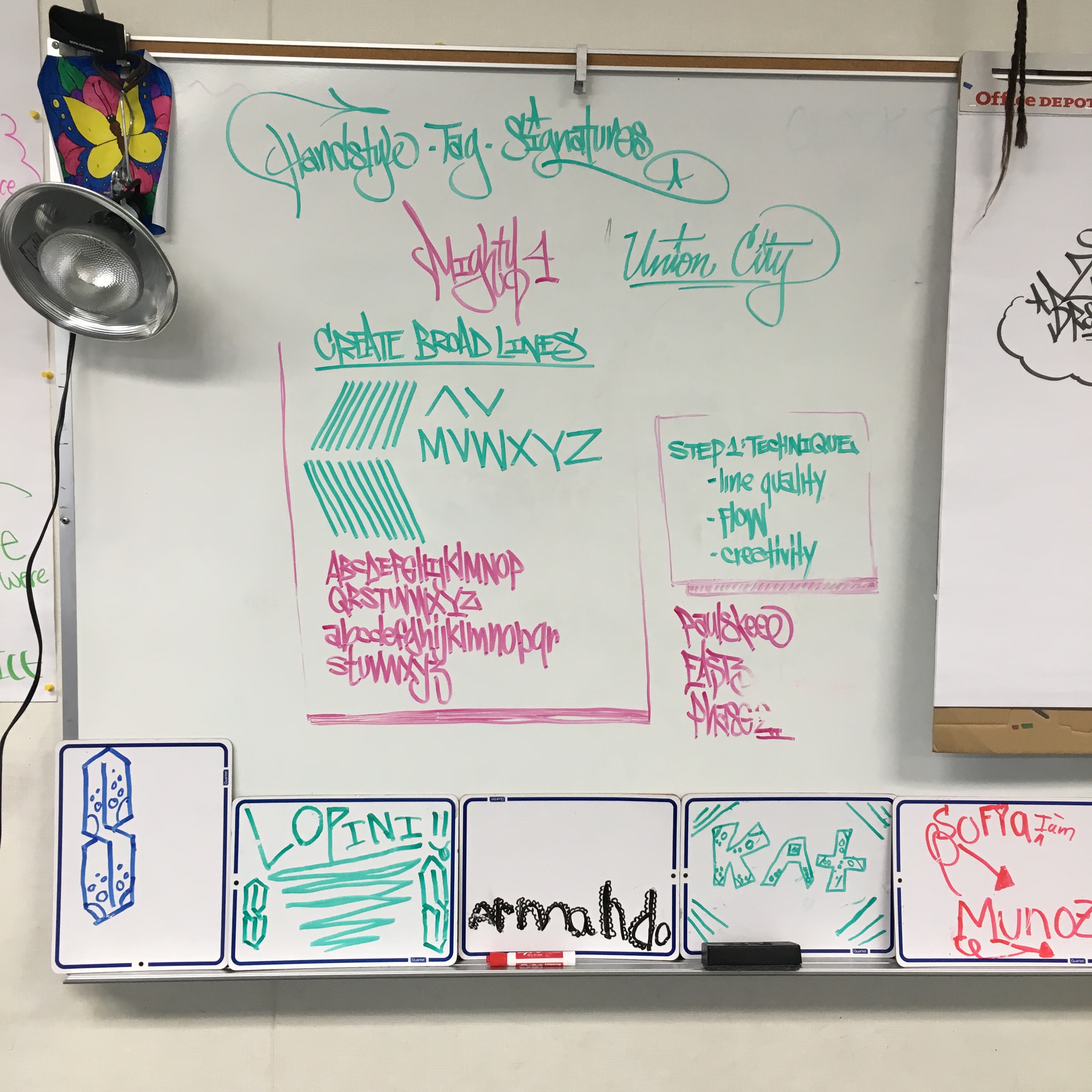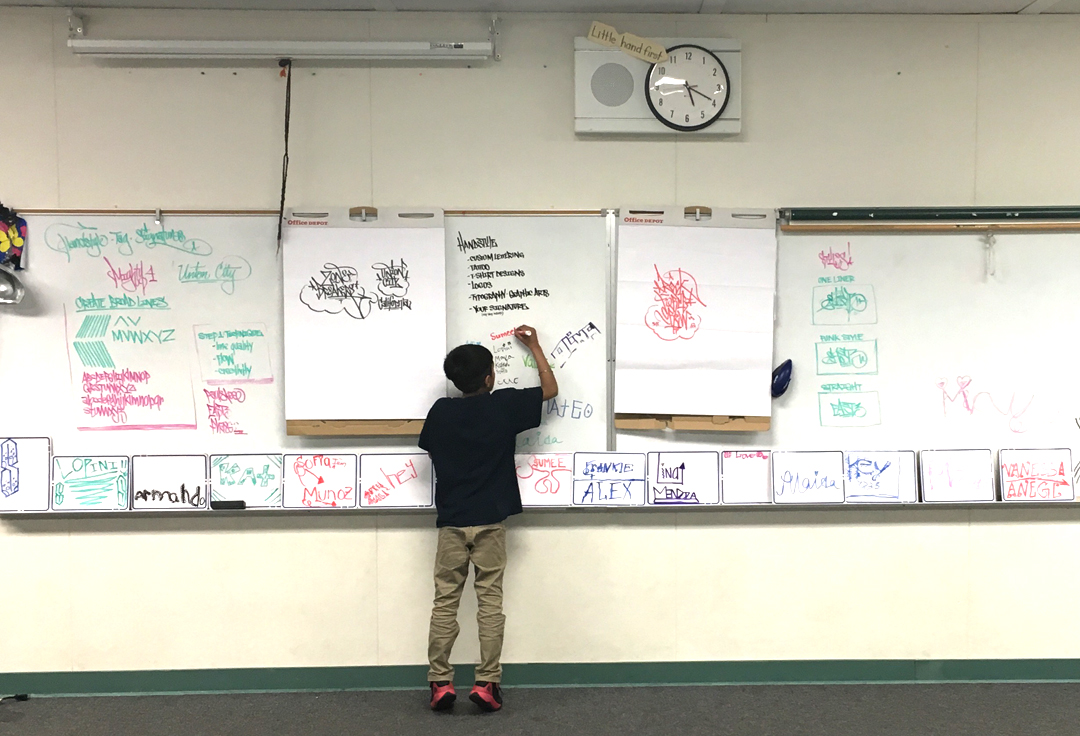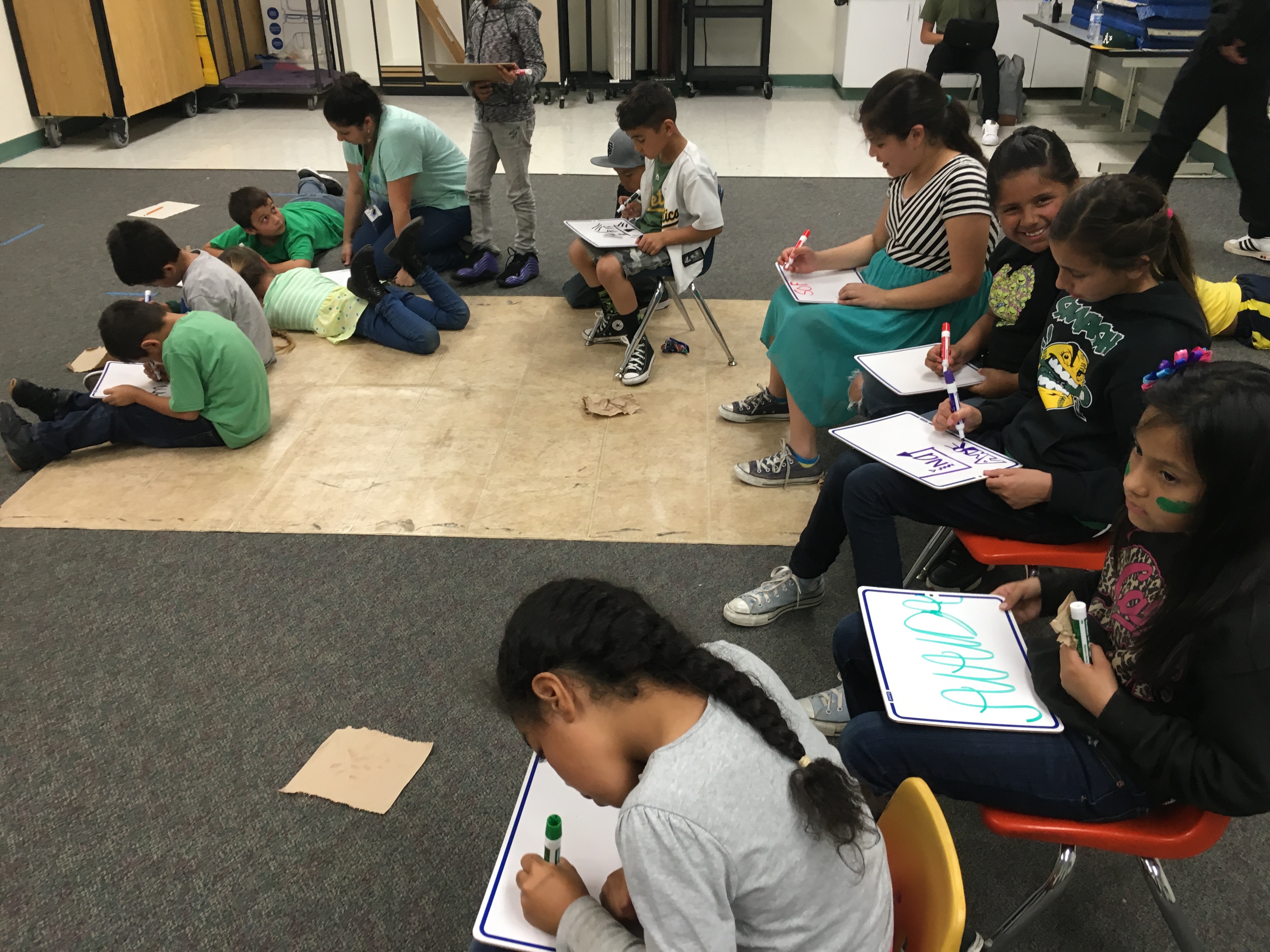 Primary values of the Urban Calligraphy workshop:
Educate the community on the positive usage of the medium
Mechanics and functionality of the spray tip and aerosol can. How to create good line quality and use the can for editing and creating.
Offer innovative ideals on how to create mural opportunities for the community
Build confidence and taking ownership in their creative writing.