Boys and Girls Club Maui (BGCM) located in the city of Lahaina and Keep it Flowing (KIF)  have created a great partnership to transform the youth center into a art gallery filled with murals and inspiration.

Our first mural was painted at BGCM Lahaina  in February of 2014 and it was in partnership with the Hawaii Meth Project to create an awareness themed mural using their slogan "Not Even Once".  This mural was the first anti-meth mural created by KIF and the response from the community and youth was amazing and positive!
http://www.mauinews.com/page/content.detail/id/582877/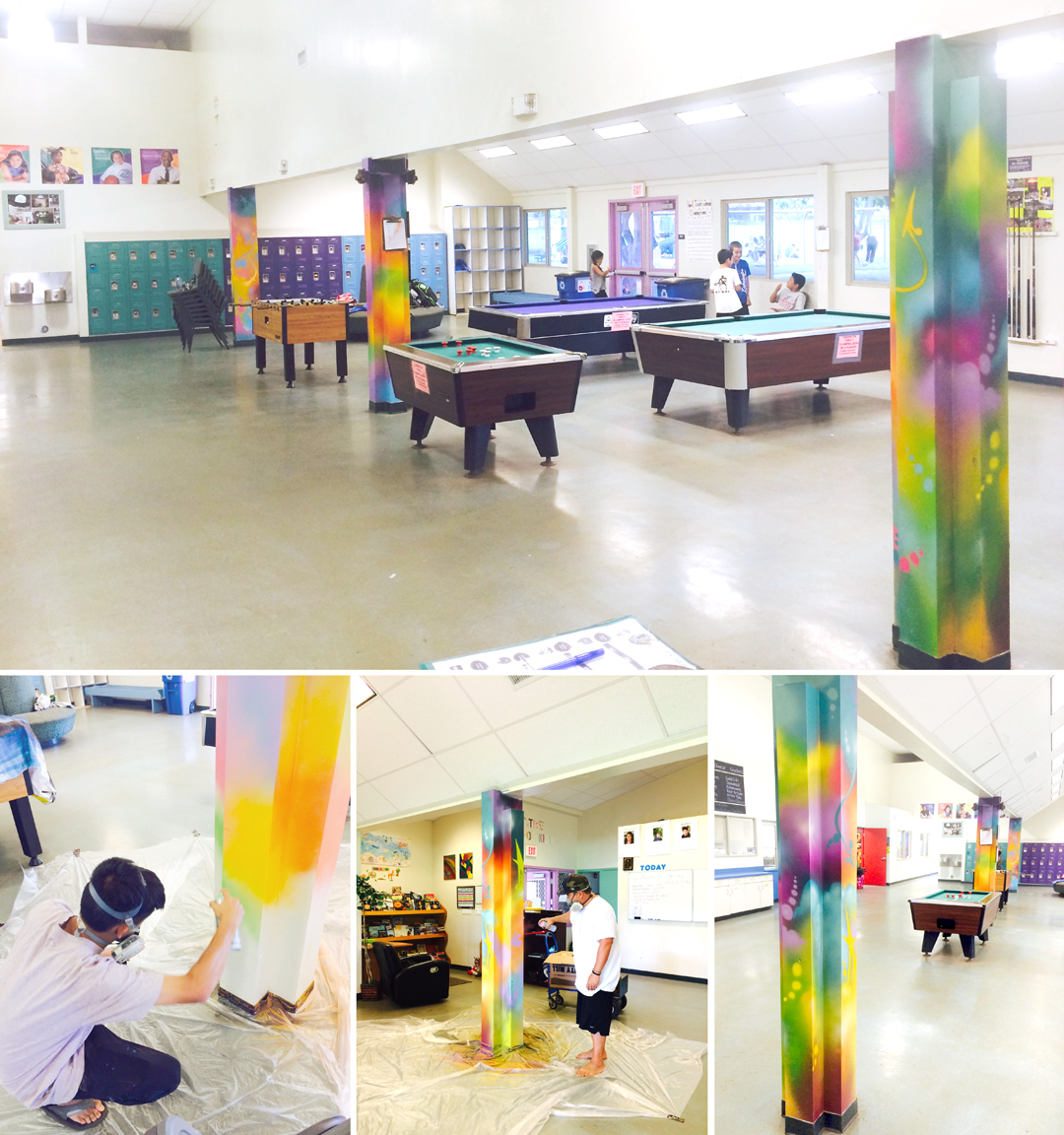 Artist were in charge of creating a design that brought a continuity through out the youth center.  Artist K. Nishimura and T. Kaneshige develop a design based on color theory for 4 pillars.
In the teen activities youth space a special guest named Defer (Los Angeles) was invited to work with us.  Defer created an amazing mural by using his calligraphy techniques to create a wall of positive affirmations for the youth to decipher. K. Nishimura created the ocean life with the assistance of T. Kaneshige.