Power Scholars Academy is a six-week academic and enrichment program, serving students entering Grades 4-6 in the Summer/Fall of 2017 school year. Scholars participate in academic classes in the morning, followed by enrichment, elective classes in the afternoons. Every Friday there is either a guest speaker, or a field trip, with breakfast and lunch served daily.
In the summer of 2017, Creative Director Ken Nishimura was selected to be one of the educators of the Power Scholars (PS) enrichment program that partners with the YMCA Honolulu to work with Central Middle School students. Ken designed a creative based program that ran for 6 weeks for over 80 youths. The program focused on educating the youth on how to create hand drawn lettering using font structures and principals. The students learned how to create a word and or name with techniques that parallel the same approaches used in graphic design.
Ken's program also focused on building the students self – esteem and confidence through art. The youth were assigned to choose words of affirmations and use their creativity to bring them to life. They were also encouraged to draw their names using all the learning tools they were given through out the program. Ken also recognized the diversity in ethnicities and encouraged the students to write affirmations using their respective languages. All artwork was designed in full color and archived and organized for the program's final project.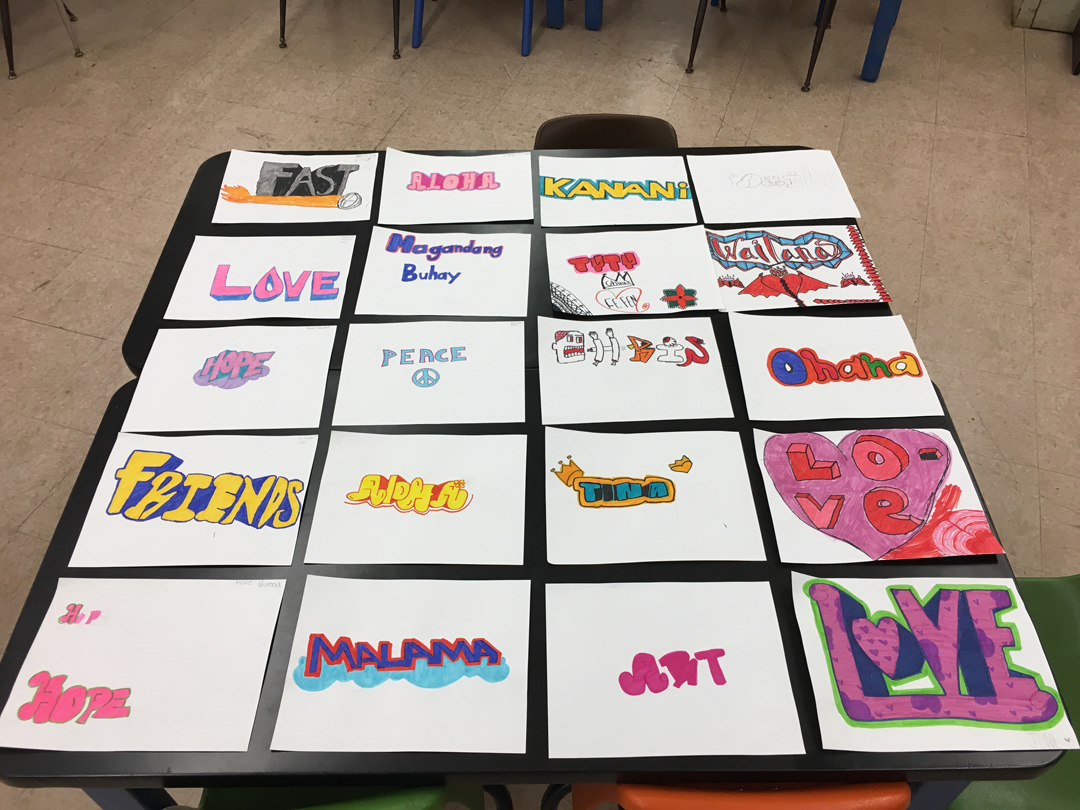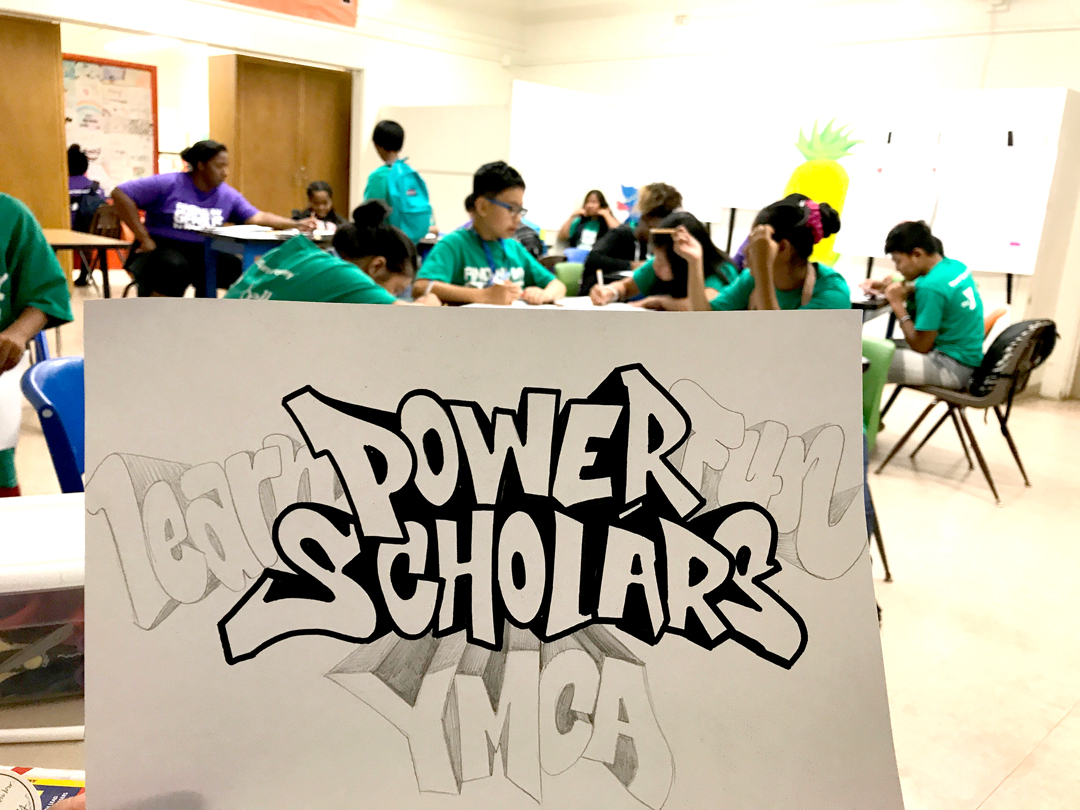 The final project involved using all the names and affirmations the students created to develop a series of collages on 4 large canvases. The youth used scissors to cut out their lettering and then were guided to strategically paste them on to the canvases.
Power Scholars